Bachelor Party Limo Service
For Your Bachelor Party, Hire a DC Bachelor Party Limo Service!
If you're having a bachelor party, you'll need transportation worthy of the "bachelor party limo." We at
Skyhawk Limo
can assist you in finding an excellent automobile for your bachelor party! We provide the best bachelor party limo service in the entire United States. It's your
wedding celebration
, so have a good time! You can party all night long with a limo or party bus, even after the bars close.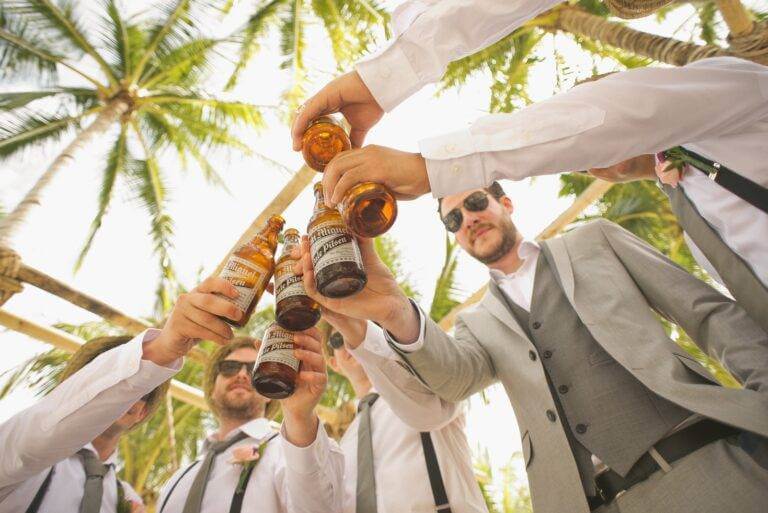 We have a variety of cars with various characteristics, so there is something for everyone! A limo is a mobile nightclub. Our facilities are outstanding and cheap, with everything from laser lights to great music systems. Ongoing offers and discounts keep our pricing reasonable, and our dedication to you keeps our vehicles in good shape. Please fill out a form or contact us to see what we offer.
Bachelor Party Buses and Limos To Hire
We are one of the best limo service providers in the area. Our fleet is diverse, with one-of-a-kind automobiles ready for you. Whatever the size of your group, we can accommodate it. We also provide bachelorette party transportation.
We have some grand bachelor party buses available for hire. Our party buses come in various sizes and features to accommodate any group. So if you want to book a vehicle, please get in touch with us right away!
Types of Bachelor Party Limo and Bus Rentals
Skyhawk Limo offers three different limos to provide the bachelor party limo service that wedding guests will never forget.
Stretch Limousine: For a fun yet low-key bachelor party, our stretch limo seats up to eight people and includes ice-cold beverages and a TV to keep everyone entertained as they travel. Relax in the limo's backseat as we drive you about the city, or set out on an adventure or bar hopping night.
Mercedes Sprinter 12-Passenger Limo Style: Want to take more than the wedding party and a few close pals out the night before the big day? This limousine-style Sprinter seats 12 people and is ideal for a night in town. The Sprinter has party-themed interiors, full bar amenities, wrap-around seats, and other party needs.
Limo Style Party Bus: Book our 36-passenger limousine-style party bus when it's time to celebrate with friends and family. On board, you can cruise the city with a company or arrive at your destination in unequaled splendor. There is a club-quality lighting and music system, a bar equipped to your specifications, and plenty of room for dancing.
Each of these vehicles, driven by one of our expert chauffeurs, can be outfitted with Wi-Fi to keep you connected on the go. If you have any other specific demands for the bachelor party, our driver and team will try our best to accommodate them. These vehicles are also suitable for exceptional services, such as bachelorette party limo service. To book your bachelorette party limo service, contact us immediately.
Allow Our Driver To Take The Wheel
Skyhawk Limo drivers are experienced chauffeurs who provide umbrella service to and from the car. Each driver has at least five years' experience and extensive knowledge of US streets.
1 – Before being hired, each driver must pass a background check, and regular drug tests assure your safety in a Skyhawk Limo.
2 – We respond quickly to riders' issues about driver & vehicle performance. When you hire Skyhawk Limo for bachelor party limo service in the United States, we guarantee that you will have a driver that will work hard to make the groom's last night as a single man memorable.
Book Your Party Bus & Limo Service
If you want to cruise about town with your friends and family in style, book one of our wedding limo services, whether you want a service for a bachelor party or a bachelorette party limo service. The cost of our party buses and limos is determined by the features, length of your journey, and availability. To keep our rates reasonable, we frequently provide discounts on our automobiles. Check our website to see what deals are available for wedding limo service.