Perfect Limo Service For Your School Event
Whether you need a limo for a Prom, Graduation or Homecoming , you've come to the right place. Skyhawk Limousine is one of the US's largest and most respected sources for school event limo service. Choose your favorite car and get the party started.
How Does Skyhawk Limo School Event Service Benefits You?
Our Drivers are Professional, Friendly and Have Passed Our Stringent Screening Procedures
We take school activities seriously. Our drivers will make your special night unforgettable, but we have a strict no-alcohol policy for children. Post your Prom photographs to Snap & Go on Facebook, and you might win a night out in one of our extended limos!! We take cleanliness seriously. Our limos will arrive spotless on the inside and out, ready for the party. Our drivers will be dressed smartly and will look the part. Skyhawk Limo is the ideal limo service for school events.
Learn Before You Get Limo Service For a School Event
It's not every day that a limousine arrives at an event. Choosing the correct limo generally depends on the number of hours, persons travelling with you, and distance travelled. We specialize in providing the greatest possible experience at events such as prom. The more information you can supply, the greater the value and service you will receive.
Is It Possible to Bring Everyone? Of Course...With The Proper Ride
Most
stretch sedan limos
are too small to accommodate larger groups of 12 or more properly. Exotic automobiles can fit the bill and accommodate larger groups – especially if they make a grand arrival. Mini/party buses are excellent choices for larger gatherings. Some have wrap-around seating, which always makes for a wonderful gathering. Make sure to explain the maximum number of persons travelling with you when making your reservation. We'll show you the best care options to accommodate your group, as well as seating layouts and amenities.
Safety First with School Event Limo Service
When renting a limo, the most crucial factor to consider is safety. Legitimate limo firms must be registered, licensed, and insured. Never order a limo with a firm that can't show you their license and insurance certificates immediately — don't take any chances.
Search the "
Our Fleet
" page for the ideal vehicles for your special night. We provide luxury sedans, exotic SUV limos such as
Hummers
and Escalades, stretch limos,
party buses
, and even motor coaches that have been converted into limos. You choose the ideal limo for your group.
Ensure the car you choose has enough capacity, features, and a stylish appearance for your celebration. Try to reserve a car that can accommodate one to two more than the number of individuals in your party. Most automobiles include music players or can accommodate your iPod. You are welcome to come in and inspect the vehicle before booking, or we can give you images, descriptions, and videos of our vehicles – as well as specific features each type of vehicle offers. We are also accessible to address any queries you may have before your trip.
Should I Make a Reservation?
The earlier you book, the better, because the top vehicles and chauffeurs fill up rapidly. It would help if you started looking for a party limo at least 3-4 weeks before your event to ensure you get the vehicle and package of your choice for your school function.
Packages, Packages, Packages
A package is frequently the best option for a large event such as a school dance or other school functions. Packages often include a predetermined number of hours in a vehicle appropriate for your party size and occasion for a fixed, all-inclusive charge.
Always compare limo providers' costs on an apples-to-apples basis. Most providers charge by the hour for school events, but others offer all-inclusive packages for a predetermined number of hours, which is a terrific alternative. Remember that hourly rates do not include fuel surcharges, service costs/tips, parking, or tolls.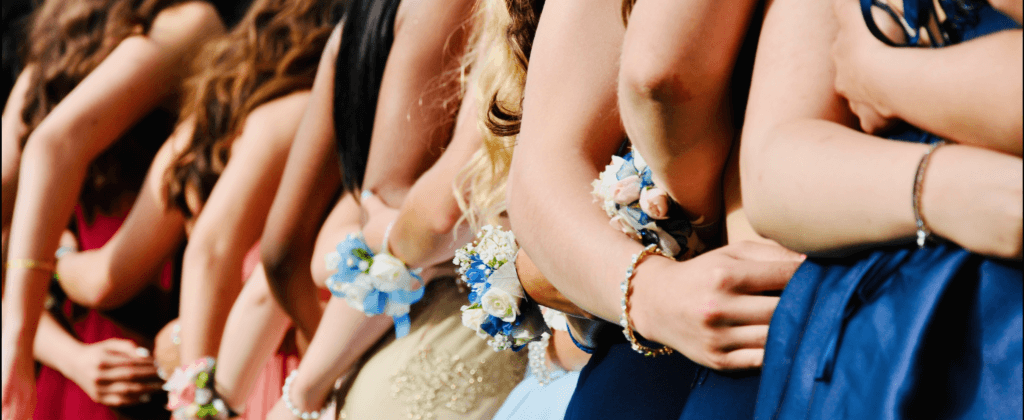 Book Your School Event Limo Service in The United States
Suppose you need a School Event Limo Service in the United States. In that case, Skyhawk Limo is the greatest option money can buy since we have years of experience and know-how to please our clients, with customer happiness being one of our top objectives. Our Fleet for School Event Limo Service
Lincoln Town Car Stretch The best option for a group of ten
Lincoln MKT Stretch
Skyhawk Limo  will provide you ultimate luxury by renting our
Lincoln MKT Stretch
for a school event. Take benefit of our best deals by booking our Lincoln MKT Limo for eight passengers.
Cadillac Escalade Stretch Cadillac Escalade Limo accommodates 16-20 passengers and is the perfect choice for a stylish arrival at your events.
Party Bus Skyhawk Limo is pleased to present the 22–34-person Party Bus, the perfect party vehicle for any occasion! Get the best offer at the lowest possible price and enjoy a school event.
Shuttle Busses Skyhawk Limo provides a 30–40-person Shuttle Bus for safe and comfortable travel in the United States. The bus is perfect for school events as well as out-of-state trips.
Hire Skyhawk Limo For Your Next School Event
The chauffeur at Skyhawk Limo is quite punctual; he is always on time. Because he is professionally trained, he understands the best path to avoid traffic during rush hours, ensuring you are not caught in a congested location. The best part is that you are not required to do anything. Hire our school event limo service, relax back, and enjoy the ride of a lifetime in our limo. Best Limo Service at Best Prices Guaranteed!
Skyhawk Limo is the proud owner of a huge vehicle fleet and a reputable Limousine provider for Prom Party in the United States. Request a quotation to reserve yours.
Make your reservation for Graduation Limo in the USA and choose the desired limo for your Graduation Day; we'll ensure it satisfies all of your transportation demands.
Skyhawk Limo provides its clients with clean limousines in the United States at reasonable prices. Ride in elegance and comfort to the homecoming event Limo.